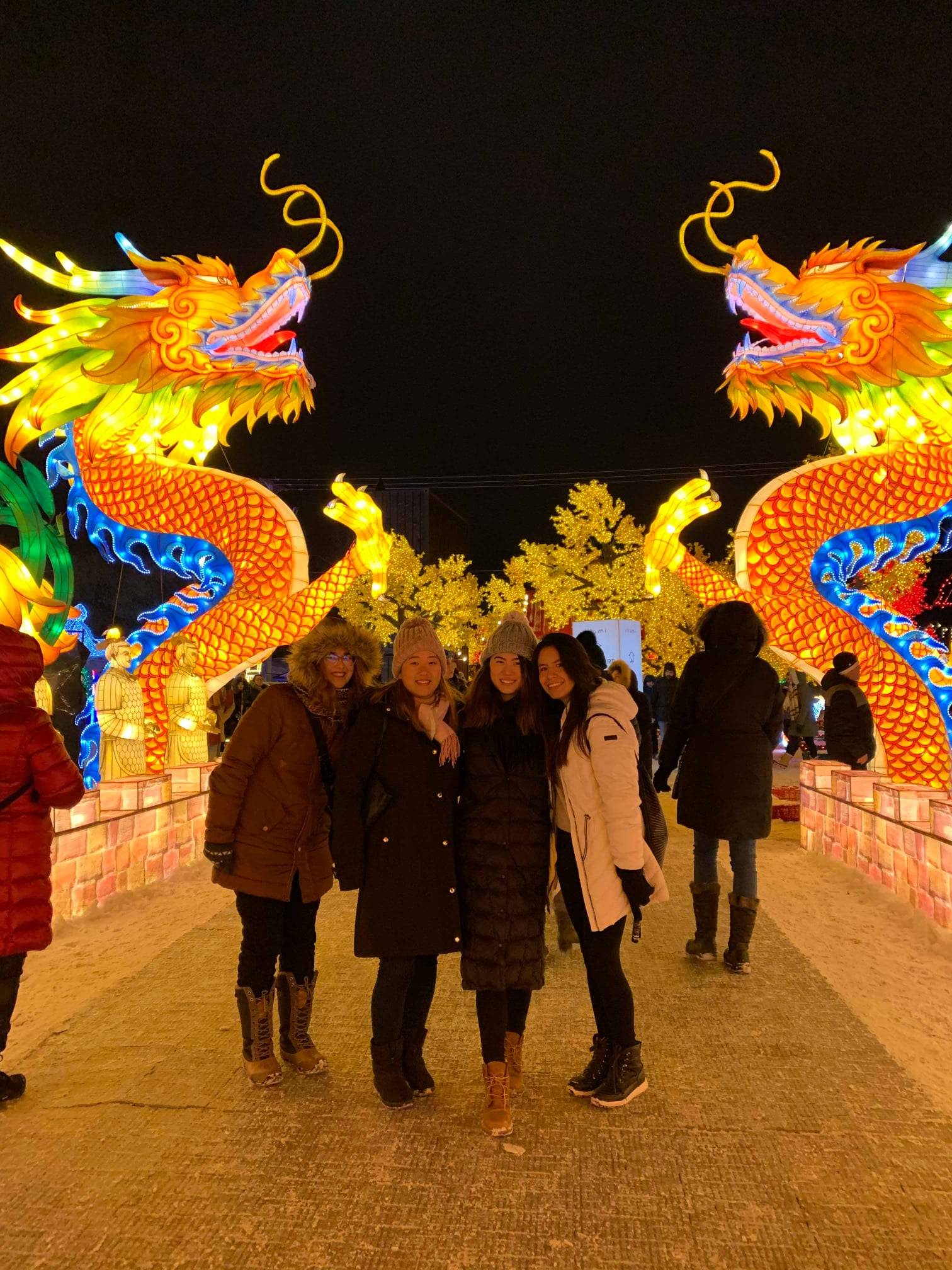 Dear International students! 🌍
InterStude invite you to go experience the biggest holiday village of lights in the world 🔥❤️
More than 10 million lights will light up the sky in Laval, bringing to life eight ethereal-themed worlds for guests to discover.
One of the main attractions will be a 47 metre tall Christmas tree.
https://www.mtlblog.com/things-to-do/canada/qc/laval/holiday-village-of-lights-near-montreal-is-the-biggest-in-the-world?fbclid=IwAR3KvO8mMWIArG65VElQxchVZwvPzikOL8j7DhkvAlh7VNe-BtA0AJfBFXI
______________________________________
✔️ Book your entrance ticket NOW for December 12th at 19h30 on their website before they sell out.
✔️ Price: Everyone need to pay their entrance individually which cost
- 16.50$+tx with students card and under 21
Maximum 25 exchange students, event managed by Irlanda our Trip Leader
✔️Joing the messenger convo here: https://m.me/join/AbZVhgZnJWc2i76H
✔️ Register on our website here ⏩ https://interstude.com/products/light-festival-illumi-cavalia
and then book your entrance for December 12th at 19h30 right away on illumi website because they sell out fast. https://www.illumi.com/en/
✔️ We are meeting at 18h30 at Metro Berri-uqam
_______________________________________
InterStude is a community of 19-30 years old internationals staying temporarily in Montreal. We satisfy your social life with Bus Trips, Cultural Experiences, Parties and valuable content.
🔥 Download our FREE 260+ pages North America Millennial Travel Guide ⏩ ⏩ ⏩
https://www.dropbox.com/s/3zsfmpvwyyaslis/Millennial%20North%20America%20Travel%20Guide_InterStude%20%281%29.pdf?dl=0