🎆 Salut toi étudiant(e) de Montréal et d'ailleurs 🎆
➡Tu as soif de découverte ?
➡Tu veux faire quelque-chose de tes week-ends mais tu es tout(e) seul ?
➡Tu as envie de découvrir des étudiants en dehors des partés ?
Interstude a pensé à tout et lance des activités découvertes pour te faire vivre à fond ton expérience à Montréal !!!
Samedi 13 octobre (note bien ça dans ton agenda!!) on te propose de découvrir 3 activités incontournables :
- Le Jardin Botanique 🌿
- L'Insectarium 🐞
- Les Jardins de Lumière 🏮
Et tout cela pour un tarif très réduit de 15 $ à payer sur place!
(Sauf si tu as fait ton passeport Montréal pour les étudiants Internationaux : La c'est GRATUIT 0$ )
Lien ici -> http://passeportmtletudiant.com/
Alors viens passer une aprèm en compagnie de plusieurs étudiants Montréalais, et partager une poutine en fin de soirée 🍟🥞🤤
On vous attend nombreux !!!
(Nombre de place limité so shotgun ta place et invite tes amis ;) )
Tu veux plus d'info ? Regarde les liens si dessous ⤵⤵
🌿Jardin Botanique
http://espacepourlavie.ca/jardin-botanique
🐞Insectarium
http://espacepourlavie.ca/insectarium
🏮Jardins de Lumière
http://espacepourlavie.ca/programmation/jardins-de-lumiere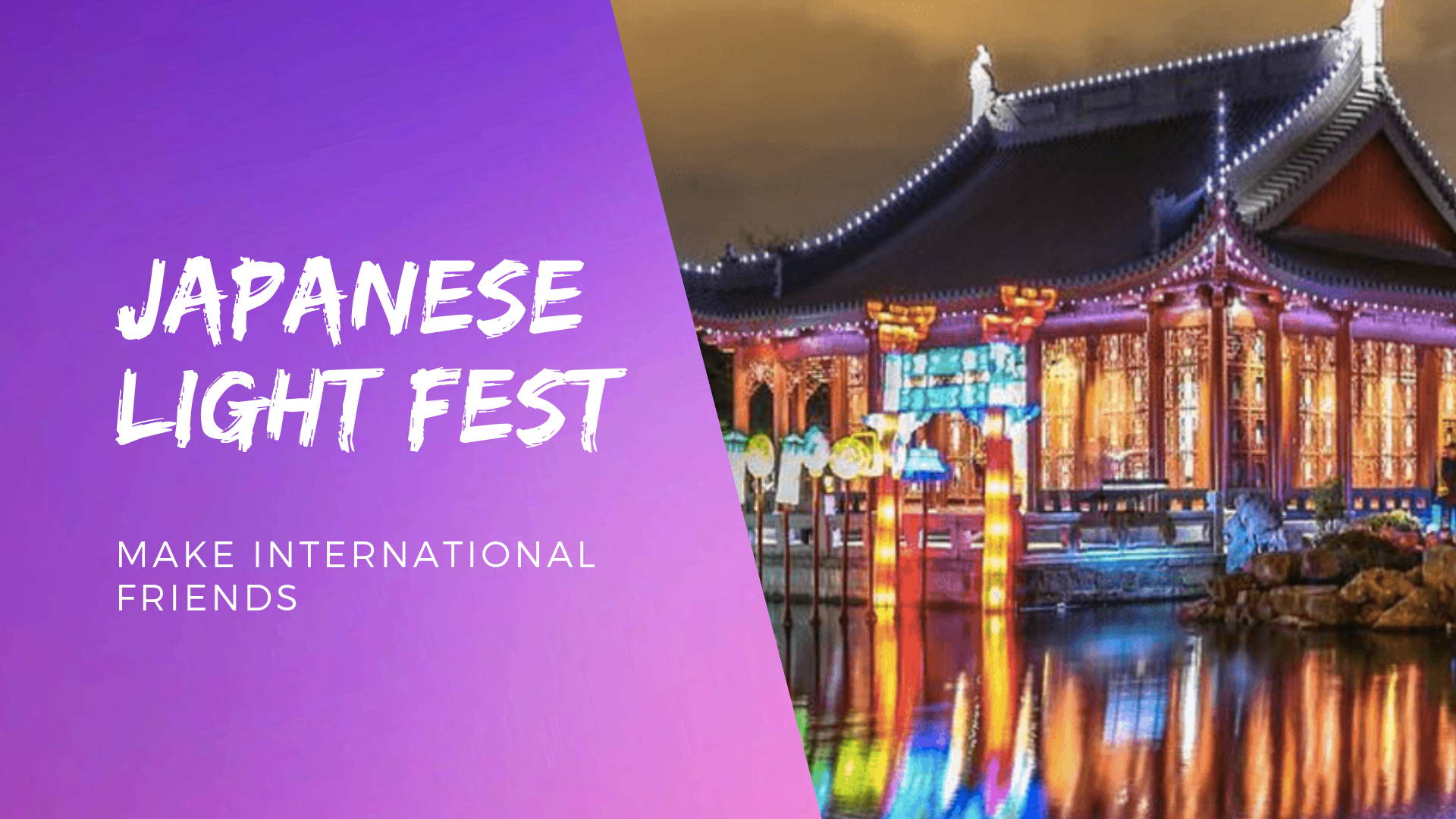 This is a MUST every year, the world-famous Japanese light festival at the Montreal Botanic Garden.
Check out the website and summary video:
http://calendrier.espacepourlavie.ca/gardens-of-light
We are gathering 25 exchanges students with Aurelia of our trip leader.
We are meeting at 17h45 at the entrance for our reservation at 18h00.
_______________________________________
✔️ 15$ per person for a maximum 25 exchange students.
_______________________________________
InterStude is a community of 19-30 years old internationals staying temporarily in Montreal. We satisfy your social life with Bus Trips, Cultural Experiences, Parties and valuable content.
🔥 Join the Messenger conversation of Fall 2019 semester of exchange students. https://m.me/join/AbZeWC7J_LnYwXZF
🔥 Download our FREE 260+ pages North America Millennial Travel Guide ⏩ ⏩ ⏩
https://interstude.com/products/millennial-north-america-travel-guide