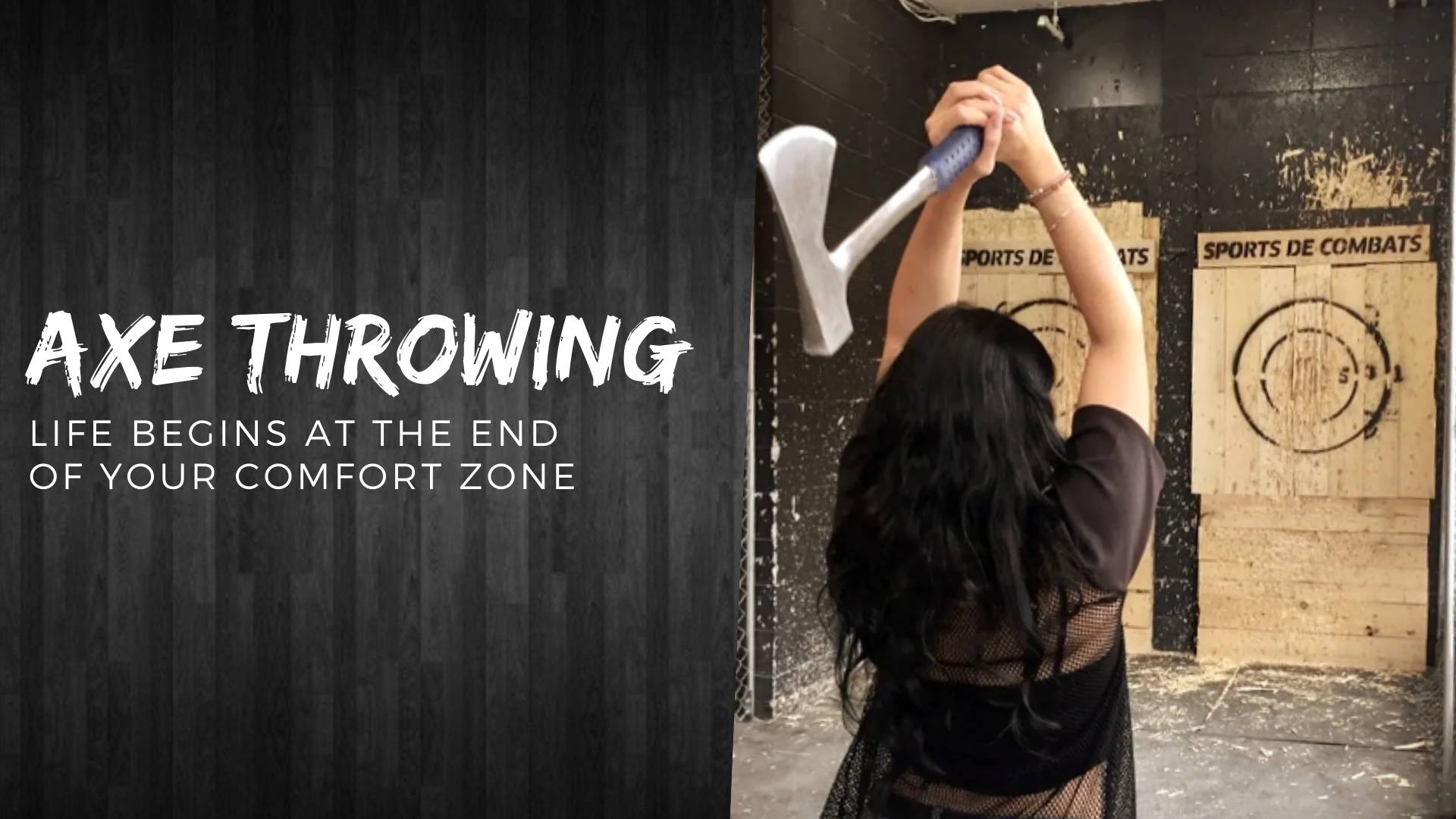 Dear Interstude Peeps! 🌍
The event will consist of an introduction to Axe Throwing and the various techniques and safe methods of throwing. Once you get the basics mastered you will enter a mini competition which consists of 5 shots over 6 rounds.
We're sure once you try it you will be hooked. All skill levels are welcome.
This event is managed by one of our amazing Ambassador Yiming

_______________________________________

*BOOKING*

Price: 20$, Maximum of 15 person

✔️ Join our trip Messenger convo: https://m.me/join/AbbMXV3xIQp2Q6aq
_______________________________________

*WHAT IS INTERSTUDE*

InterStude is a community of 19-30 years old internationals staying temporarily in Montreal. We satisfy your social life with Bus Trips, Cultural Experiences, Parties and valuable content.

🔥 Join the Messenger conversation of Fall 2019 semester of exchange students. https://m.me/join/AbZeWC7J_LnYwXZF

🔥 Download our FREE 260+ pages North America Millennial Travel Guide ⏩ ⏩ ⏩
https://interstude.com/products/millennial-north-america-travel-guide