TRAVEL & EVENTS COORDINATOR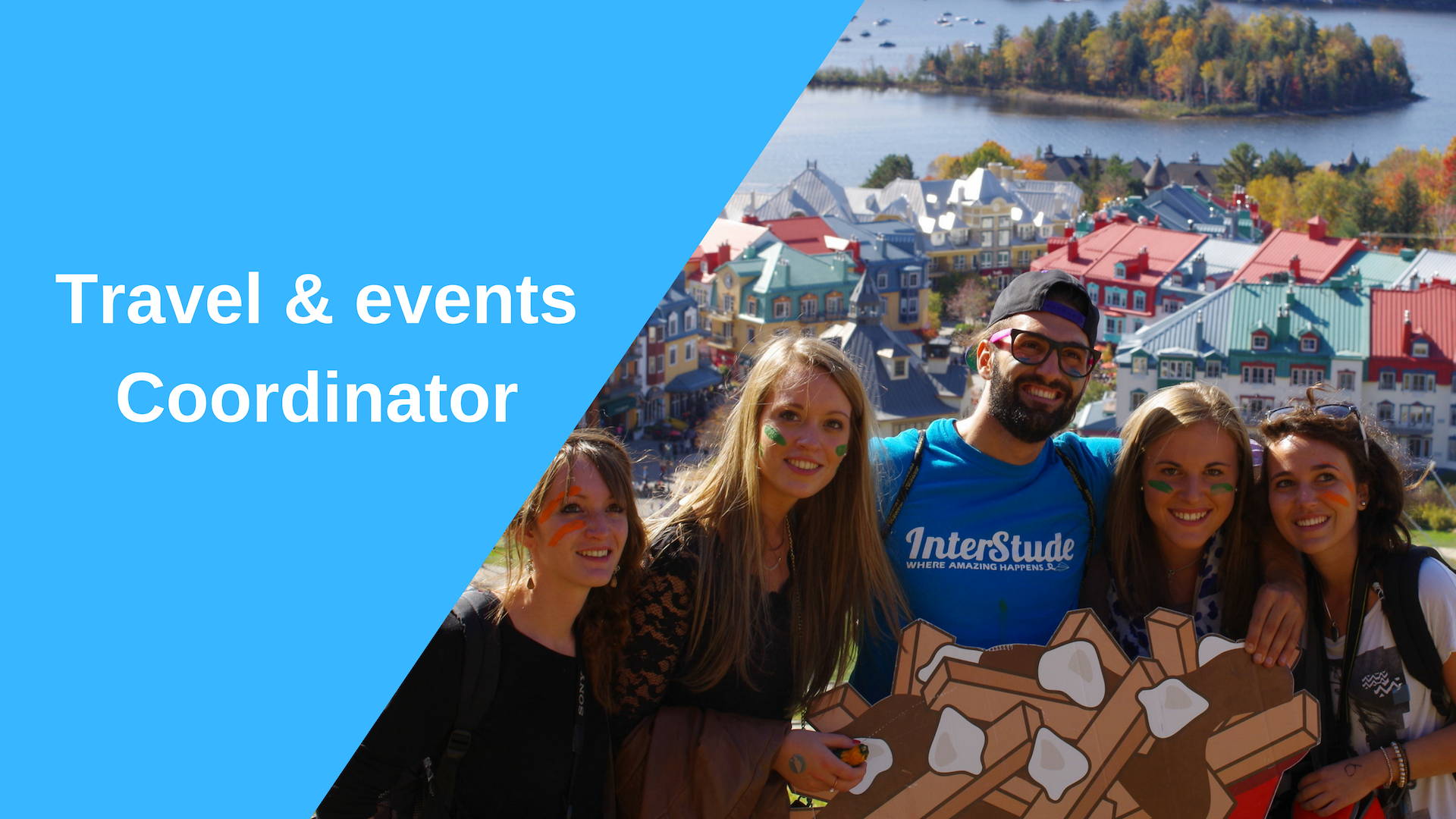 You are responsible for booking travels for the company vis-a-vis trip schedules, implementing policies and procedures around travel/spending, negotiating rates with vendors/suppliers, hotels and other forms of accommodation; and planning/organizing/coordinating corporate events.
Working Schedule: 5-10 hours per week.
Starting Rate: 15 CAD per hour.
Objectives:
Make every event a success with top-notch organization and efficient communications.
Support, motivate and inspire your teammates to grow with you.
Build rapport and long-term partnerships with trusted suppliers and partner companies.
Responsibilites:
Set up all InterStude trips - Set up all the events of InterStude brands.
Set up entirely each trip's itinerary, reservations, organization, negotiations, challenges, etc.
Negotiate and book suppliers (bus & hotel) and activities (parties, visits)
Create scenarios for each of the travel destinations.
Create animation plans for each of our trips
Designate Trip Leaders per trip based on their availabilities
Lead and mentor the captain of the team of Trip Leaders
Manage to have all required accountability forms submitted before and after each trip - Animate trips and be the trip manager
Coordinate and communicate on-site management on the day of the event.
Use these new technologies to improve the customer experience.
Take part in the events in order to promote the company.
Create new trips from scratch for upcoming expansion.
If you are sure that this position fit your experiences and your professional goals, APPLY NOW