8 VERY Canadian Winter Activities EVERY International Student in Montreal Needs to Try
It's not surprising that winter in Montreal might seem a bit long. While the first sprinkle of snow might seem magical and quaint, the pounds upon pounds of white stuff to follow get old fast, even to those new to the city. So how do Canadians deal with the unending marathon that is winter? It's simple: we make the most of it by keeping busy. If you're new to Montreal and want to find ways to enjoy Canada's unique winter wonderland, look no further: Interstude's got you covered with the best canadian winter activities:
Head to iconic and charming Ste-Anne-de-La- Pérade this winter, and experience one of Quebec's most popular winter activities. Millions of tomcod, a uniquely Canadian species of fish flock to the St-Anne River every winter, making not only for a booming local business, but also for an adventure among friends and family that won't be forgotten. Heated cabins are set-up directly on the ice, and your lines and bait are provided: All you have to do is wait (and usually it's only a matter of minutes) to catch the big one! For those of you not keen on fishing, you can instead make the most out of the quaint cabins and have a beer, play a board game, or read your favorite book while your friends duke it out for the title of best fisherman. It's an experience not to be missed! Here are a few options for near and far:

How does riding a bladed wooden box strapped to 8 overexcited hounds sound? If your first thought was "awesome", we're definitely with you. Experience this one-of-a-kind Canadian winter activity in the depths of the beautiful Laurentians, merely an hour from Montreal, and be part of the Canadian stereotype par excellence: the cold wind blowing through your tuque, gorgeous landscape unfurling before you while 8 majestic huskies pull you on a wintry journey you'll never forget. It's a barking good time! Check out Quebec Région's list of top dog-sledding locations, and get ready to say "Mush!"

---
econd only to Ottawa's endless Rideau Canal, Montreal has one of the largest assortments of outdoor skating rinks out there. Winter-lovers from everywhere flock to spots like Parc Lafontaine, Parc Villeneuve or Lac des Castors on the mountain for a great skate among the trees, with the added bonus of lovely outdoor lighting at night. The best part? If you're not equipped, you can rent your skates for a modest price at all of these lovely locations, not to mention enjoy a cup of hot chocolate and some delicious treats in the heated cabins there. You can consult the city of Montreal's website to find the closest rink, and get out there!

---
⛷ Snowboarding or Skiing ⛷
While we've got some serious competition from the Rockies out west, Montreal's no pushover when it comes to skiing. You're an hour away from the Laurentians, a chain of mountains famous for its solid slopes. All equipment is available for rent, and you can find great packages (including transportation, rental and ski ticket) online for most of the pretty peaks. If you're more of a cross-country type, it's even easier: opportunities are available on the island, including at Parc Maisonneuve, and on Mont Royal.  
Suggestions for Downhill Skiing:

---
The beauty of this ancient tradition is that you can pretty much do it wherever there is snow; all you need is the equipment. Luckily that's not an issue, as at most winter resorts, they offer equipment rentals on site, allowing you to go off and explore the wilderness at your own pace. If you're looking to do it closer to home, Parc Jean-Drapeau and Parc Mont-Royal are a metro-ride away, and offer some of the most scenic and accessible snowshoeing options out there.  

---
While skiing and snowboarding remain popular options to enjoy them, Montrealers know that there's more than one way to use a hill. (In fact, this might be the best way, but we'll leave that up to you.) Head to Piedmont or Mont-Avila for some premium snow-tubing, which is exactly as much fun as it sounds like: barreling down a hill on an inflated inner tube. Don't worry, there are lifts to help get you back up, unless you're tubing closer to home at, you guessed it, Parc Mont-Royal or Parc Jean-Drapeau, where you'll have to hoof it up. The exciting ride down is well worth it, though!
---
There's nothing that says Montreal quite like snowmobiles. After all, they were invented by a Quebecois company. It's only normal you'd want to partake in what some consider a national sport, and why not? It's the best way to explore the snow-filled landscapes at exhilarating speeds, and feel like a frontier explorer.

---
If you've (understandably) decided that the best way to get through winter is to pamper yourself, we definitely get it. The most amazing way to do that is to visit one of the many Nordic Spas in and around the city. There's nothing quite as relaxing as hot baths nestled in the snow, followed by a massage or a nice stop-by at the sauna. Thanks to spas, you can enjoy the snow at a comfortable and rejuvenating distance, and feel like a King or Queen doing it. Here are a few zen-provoking options.

We hope these snowy suggestions have left you feeling enthused and excited about the winter season. Canadian winter is definitely a season to embrace and make the most out of, so get out there and have fun while it lasts!

Also if you feel like traveling this season we leave a couple of options here for you ...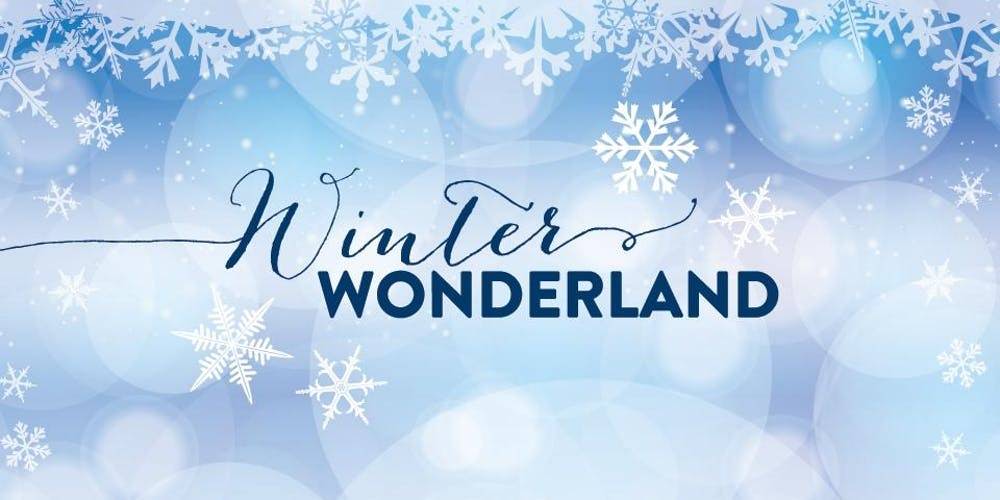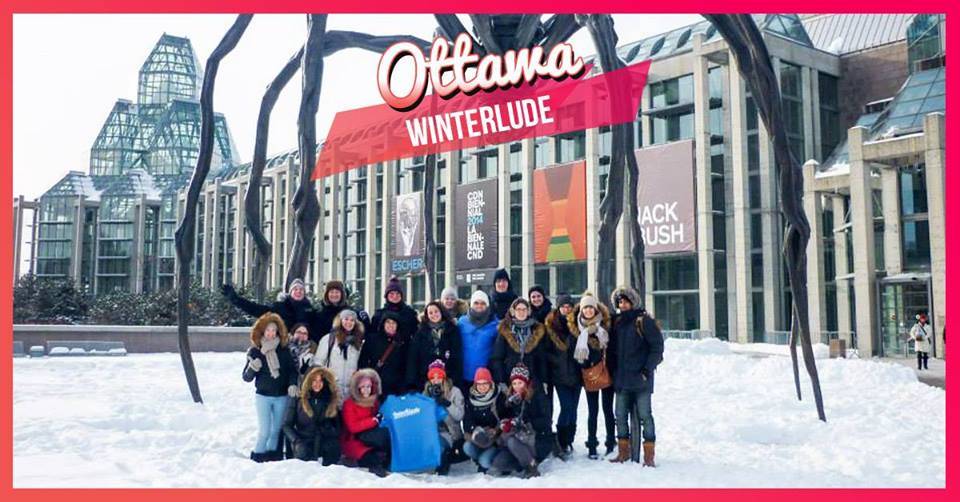 Feb. 1st
Interstude is proud to take you to discover the beautiful capital city of Canada: Ottawa during its "Winterlude". – Visit the Parliament in Canada's capital, Ottawa – Ice Skate on the World Guiness Record largest naturally frozen ice rink in the world (7.8 kilometres long) – Celebrate Winter the Canadian way at the Winterlude festival while enjoying all its winter challenges & activities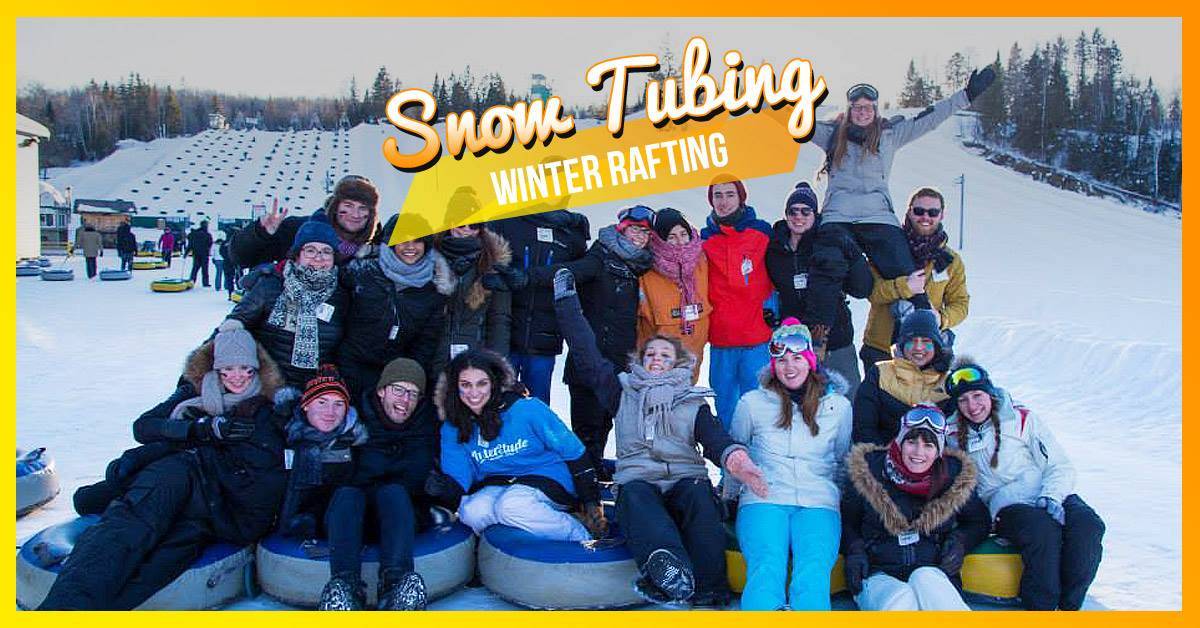 Jan. 18th
In January it's a must around here to go snow tubing!! So are you ready to have some fun while doing some crazy challenges? Because we are bringing you to the beautiful area of St-Jean-De-Matha to enjoy this winter activity,
visit the beautiful village and taste some delicious local food.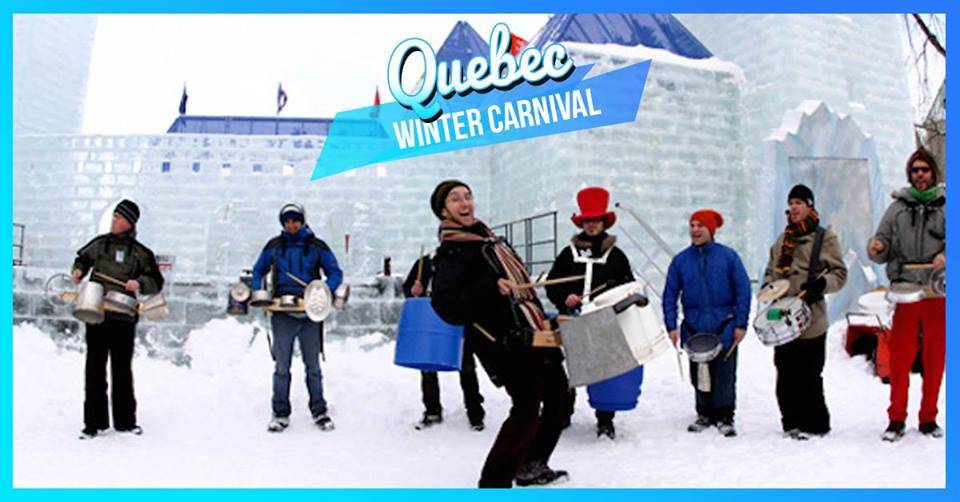 Feb. 8th
Come celebrate the Winter Carnival with us in a one day trip to Quebec city with a crazy group of international people lead by our Dream Team animators! Sightseeing at the Montmorency falls, fantastic visit of the old Quebec city during its Winter Carnival and great team challenges with a prize for the winners.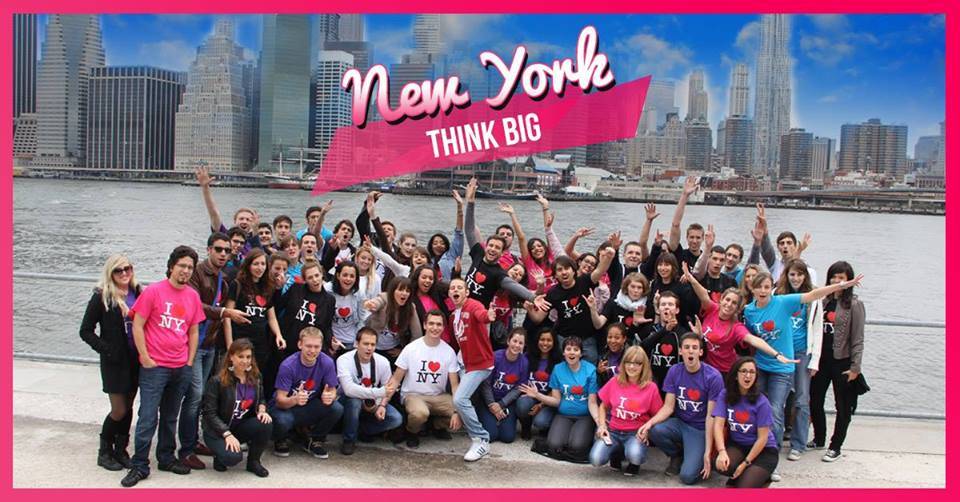 March 5th - 8th
"THINK BIG" is THE New York Trip you have been waiting for because yes everything looks bigger in New York City!
Come with us to make the most of the BIG APPLE with 18-30 years old internationals!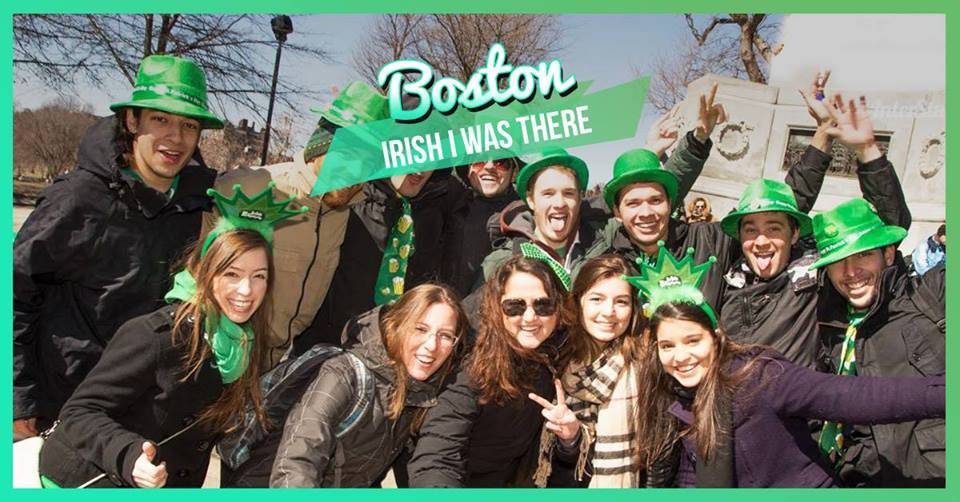 March 13th to 15th
- The biggest Irish City in United States, Boston
- Travel back in time on the streets of one of America's first
- Get your green on in Boston with us, where we will celebrate St. Patrick's Day the Interstude way!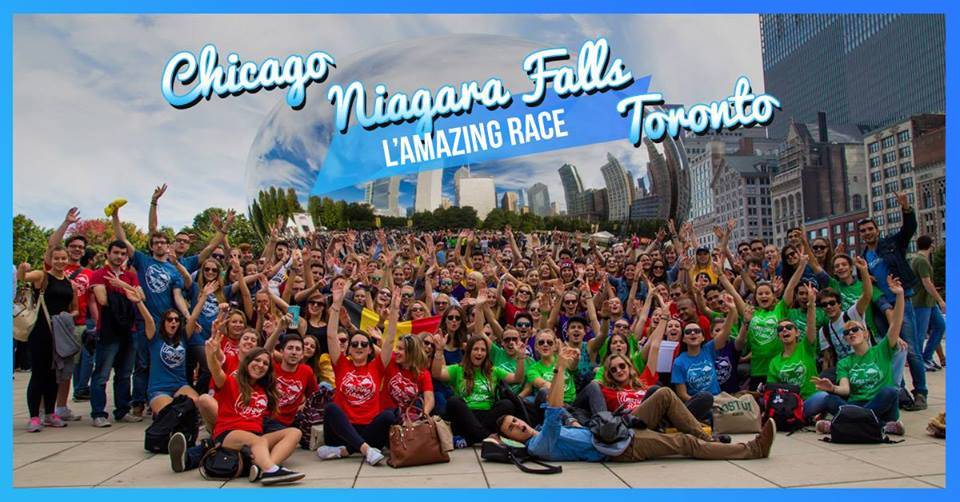 March 20th to 24th
CHICA CHICA…. GOOOOOOOO!!!!! CHICA CHICA CHICA…………… GOGO GOOOOOOOO!!!!! "What we are? Hot to GOOO!" Travel montreal to chicago passing by Toronto and Niagara falls. The most amazing 4 days road trip of your life.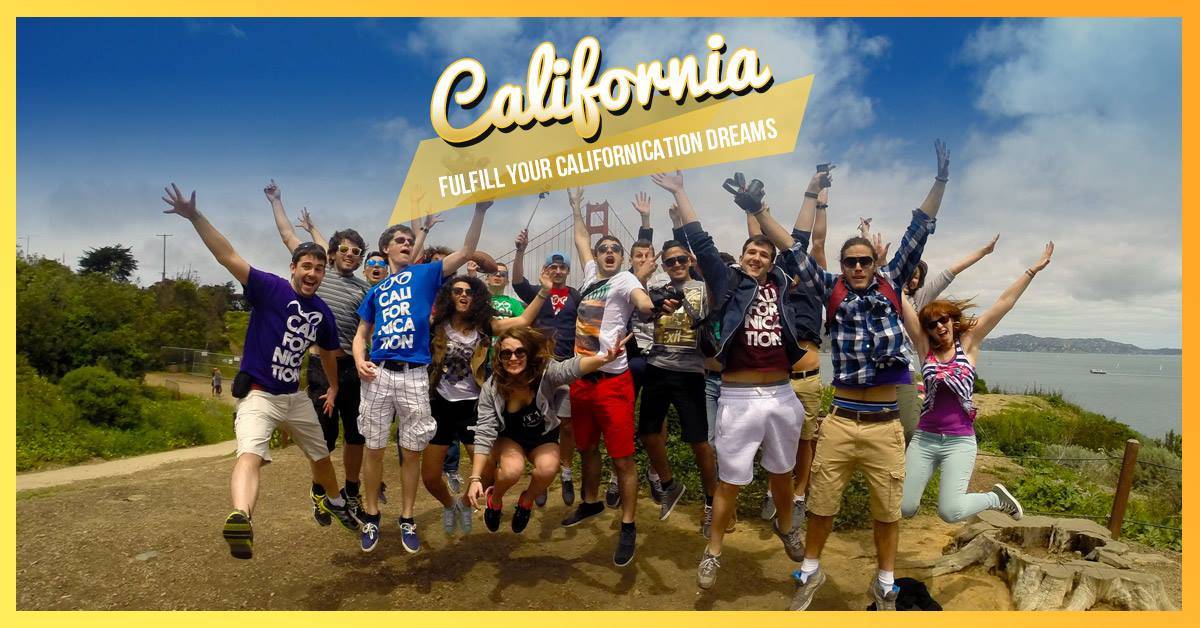 May 1st - 9th
This trip needs no introduction… Let's fulfill your deepest American Dream for 9 days straight: San Francisco, Malibu, Venice Beach, Santa Monica, Hollywood, Beverly Hills, San Diego, the Valley of fire, Las Vegas and the Grand Canyon.